Pools on Challenging Sites
A challenging site is not enough to limit your pool dreams
Brisbane's Premier
challenging site pool builder
Transforming challenging sites into aquatic masterpieces is the hallmark of Environ Pools. As Brisbane's premier pool builders for decades, we've built a legacy of embracing the unique intricacies of steep slopes, narrow blocks, and unconventional backyard shapes. These challenges don't deter us; they inspire us. With innovative design and engineering excellence, we craft pools that seamlessly fit and enhance these unique landscapes.
Brisbane homeowners with complex sites trust Environ Pools for our unparalleled expertise and out-of-the-box solutions. Dive into our portfolio and see how we turn seemingly impossible terrains into exquisite pool paradises, showcasing the true prowess of Environ Pools' craftsmanship.
Take a look at our

Pool Projects on Challenging Sites
Take a Closer look at our
Latest Projects
What a transformation to this backyard with this outdoor oasis with this pool design featuring a stunning fire pit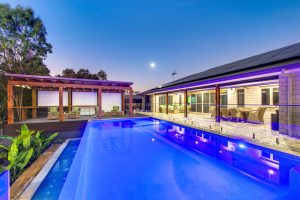 This masterpiece of an Infinity Edge Pool cascades seamlessly over the edge with a shimmering of refection, while allowing the roar of the river sound to set the ambience with a relaxing and calming effect.
This project was truly a transformation, taking a blank canvas backyard and completely renovating it to create a resort-style outdoor living space.