Brisbane Pool & Spa Combinations
Bring the best of both worlds to your swimming experience
Brisbane's Premier
pool & Spa builder
Delight in the perfect harmony of relaxation and recreation with the pool and spa combination creations by Environ Pools. Pioneers in the Brisbane pool building landscape, we've mastered the art of integrating serene spas with dynamic pools, offering homeowners the best of both worlds. This innovative design not only optimises space but also caters to varied moods – from energetic swims to calming soaks.
Brisbane homeowners choose Environ Pools for these dual experiences, knowing we deliver unparalleled craftsmanship and thoughtful design. Dive into our portfolio and experience the seamless blend of pool and spa, tailored uniquely for the Brisbane lifestyle.
Take a look at our

Combination Pool & Spa Projects
Take a Closer look at our
Latest Projects
What a transformation to this backyard with this outdoor oasis with this pool design featuring a stunning fire pit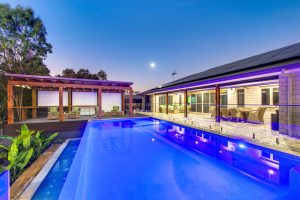 This masterpiece of an Infinity Edge Pool cascades seamlessly over the edge with a shimmering of refection, while allowing the roar of the river sound to set the ambience with a relaxing and calming effect.
This project was truly a transformation, taking a blank canvas backyard and completely renovating it to create a resort-style outdoor living space.